Special Feature 2
Domestic Report: "AEON MALL Chikushino"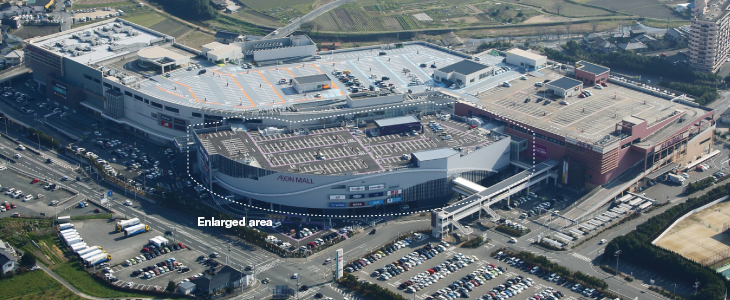 Market Creation named "Renovation"
AEON MALL Chikushino in Fukuoka Prefecture conducted a large-scale renovation in December 2015 that involved enlarging its facilities. This renovation coincided with the seventh anniversary of its opening, and was undertaken in response to the growing population in the neighboring areas and changing customer needs.
The mall worked to encourage more young people and new families to visit by creating new attractions. It renovated a total of 182 stores, or roughly 90% of all stores in the mall. This large scale renovation helped it create a new market.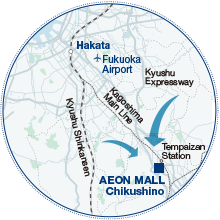 Mall development that continues to evolve in response to changes in the local environment
The centerpiece of this renovation is Purple Mall, a newly constructed three-story building that connects to the existing building. It has a zone on the second floor where there is a concentration of global fast fashion stores, such as H&M and GAP, which are popular among young people in their 20s and 30s. There are also aggregates of stores and facilities for children, such as Toys"R"Us, Babies"R"Us, and an indoor playground operated by AEON Fantasy Co., Ltd., and a dance school for children on the third floor. The mall has built a good reputation as a place where children and parents can have fun all day.
MUJI and UNIQLO, which were in high demand for the existing building, opened stores, and major chain store tenants such as Tsutaya Books, located next to a cafe based on a new concept, were renovated and also enhanced. The food court was expanded 1.5 times to accommodate 1,100 seats, making it one of the largest in terms of area in Kyushu.
The reborn AEON MALL Chikushino has made itself more competitive in areas around the Hakata and Tenjin districts, and sales after renovation remain strong at 140 to 150% of the level a year ago. AEON MALL is in a constant state of evolution as it works to respond to regional developments and changes in the market environment.
We aim to become the number one mall in Kyushu, and always maintain a fresh image.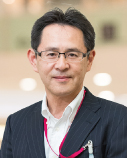 This year the mall celebrates its eighth anniversary. Though nearly a decade has passed, we want the mall to remain a place that always offers customers in the surrounding areas fresh surprises and discoveries and a high level of satisfaction. Our aim is to become the number one mall in Kyushu, and we will do that by working together with tenants to evolve and achieve the same goal, leveraging the knowledge and information we have accumulated.