Special Feature 2
ASEAN Report: "AEON MALL BSD CITY"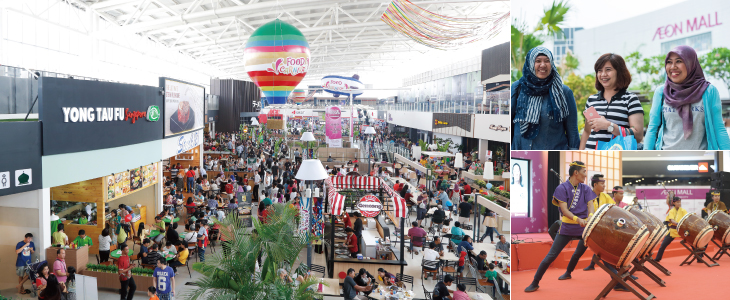 "Japanese mall" that proves its merits in the intense competition of the mall business
Competition is fierce in Jakarta. There are more than 100 commercial facilities crowded in an area within 30 kilometers of the city center.
AEON MALL BSD CITY, which was established as the first mall in Indonesia in the southwest suburbs of the city where joint development is progressing, strives to set itself apart from other commercial facilities with the carefully crafted mall operation know-how it has cultivated as a commercial developer in Japan.
A challenge to put the AEON brand to the test has begun in a massive market with a population of 255 million people whose average age is 25 years old.
Promoting mall development using the popular "Japan brand."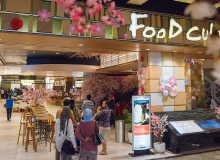 AEON MALL BSD CITY focuses on mall development that puts forward the "Japan brand" to set itself apart from other malls in the suburbs of Jakarta, where competition is fierce. One of its focal points is food, which is a great incentive for Indonesian customers to come to the mall. Ramen Village offers a collection of shops selling Japanese ramen, for which there is great demand in Indonesia. It is so crowded with customers who line up every day to eat ramen. Food Culture, a food court with a number of Japanese food shops, is also enhancing its ability to pull in customers, thanks to synergy with events held in the court every day. Events with Japanese festival and character themes are also frequently held in the mall in collaboration with Japanese companies, the Cool Japan Fund of the Ministry of Economy, Trade and Industry, the Japan Travel and Tourism Association, and other Japanese organizations. We are transmitting Japan's attractions to customers in Jakarta.
Promoting dominant strategy in "customer first" mall development.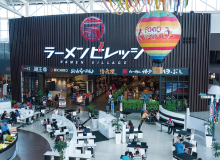 In Indonesia, commercial facilities are generally developed and operated as part of a joint development project by real estate developers. In contrast, one strength of a commercial developer like AEON MALL is its ability to keep its facilities fresh and original through the strategic and carefully crafted operation of malls in all aspects, from the overall concept and zoning of a mall to the tenant mix and merchandising.
In developing our business, we move forward with an expansion strategy in partnership with Sinar Mas Land Limited, the largest real estate developer in Indonesia. We plan to open two additional malls in the suburbs of Jakarta through a joint venture, and at least two more malls on our own. We will also enhance our presence in the largest market in ASEAN by promoting our dominant strategy, with the aim of developing malls in other Indonesian cities.
We will rely on our "customers first" philosophy to boost our presence in the market.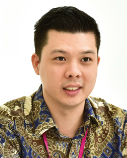 The biggest reason for my decision to join AEON MALL is that it applies its "customers first" philosophy in all aspects of development and operation. When we opened the first mall, all the members worked to achieve the aims of the same philosophy. I want to gain a better understanding of how to run malls and AEON's leasing know-how so that I can handle the overall operations in Indonesia in the future.