Special Feature 1
China Report: "AEON MALL Beijing Fengtai"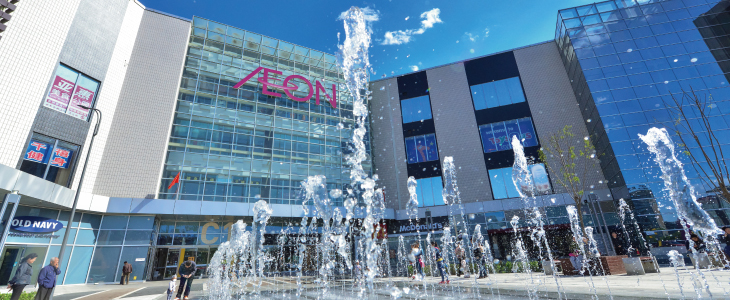 Working to propose urban lifestyles.
Seven years have passed since the opening of AEON MALL Beijing International Mall. It stands as successful example of a suburban mall that continues to grow today.
AEON MALL Beijing Fengtai, the long-awaited second mall, will be the key test of whether we can propose urban lifestyles in China.
It has started off on a good note, with the number of visitors standing at 20,000 on weekdays and 30,000 on weekends. A new challenge has begun in the suburbs of a metropolitan area that is expected to grow further.
Proposing sophisticated lifestyles in a central area where the middle-class population is growing considerably.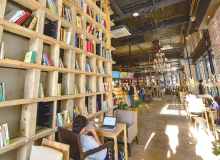 AEON MALL Beijing Fengtai is located about one kilometer south of the South 4th Ring Road, the main road in southern Beijing. It offers good access from central Beijing, and lies next to a business district packed with large Chinese companies and foreign-affiliated companies, and a residential district with high-rise apartments. The area around the mall is expected to grow in the future, with multiple development projects already underway in the neighboring areas.
Based on the concept of a "park where visitors can discover their own tastes," the mall focuses on proposing lifestyles to young high-income earners with sophisticated tastes who commute to the inner-city district of Beijing. Instead of general large specialty stores, it has semi-core tenants such as MAAN COFFEE, a book café which is very popular among young people in Beijing, and MUJI from Japan. It also proposes urban lifestyles, taking advantage of a tenant mix that is different from other stereotypical malls, such as a zone for selecting highly sensitive shops and apparel brands, a health club that is popular among the middle and the wealthy classes in Beijing, and beauty shops.
Aiming to become a key location where citizens gather and relax by holding events together with the local community.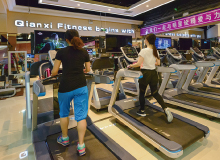 Another focus of AEON MALL Beijing Fengtai is creating of a community space where local residents can gather and relax. The fountain square of approximately 1,000 square meters outside the main entrance is normally used as a playground for children and a place where people coming and going can relax. It is also equipped with full-scale sound facilities so that it can be used by the local community as an event site.
Recently it has become a site for square dancing (guang chang wu), which is very popular in China. Groups of more 500 local citizens gather here for square dancing on the weekends. The mall aims to become a key location in the local community in a real sense by boosting the number of local fans by contributing to the region in this way.
Carefully planned mall development know-how cultivated in Japan is our competitive edge.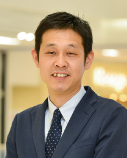 The mall places top priority on the provision of enjoyment average malls cannot offer by specifying a concept theme for each area. The mall development know-how we cultivated in Japan pays careful attention to every aspect of a mall, from merchandizing catered to the market area, to the movement of people inside the mall and the cleanliness of restrooms. I feel that this know-how has been well-received by people in China as well.