Sustainability
Social Initiatives
Promote Responsible Business
SDGs
(Sustainable Development Goals)
Example Report
Promoting fair business operations in compliance with laws and regulations
We promote sound mall management by strengthening internal oversight and raising employee awareness of governance.
Strengthening ESG management through organizational reform
We implemented organizational reforms in 2021 with the aim of creating social and economic value through management based on ESG perspectives and growing together with local community societies. In addition to the establishment of the ESG Promotion Group, which is responsible for accelerating company-wide efforts to achieve materiality KPIs, the CSR Committee, which previously functioned as a forum for proposing and reporting on social contribution and environmental activities, has evolved into the ESG Promotion Subcommittee and ESG Promotion Committee, which address ESG issues, including CSR. In order to strengthen our organizational structure and raise the awareness of each and every employee, we have included ESG elements in our annual personal goals in an effort to spread awareness within the company.

Enhancing corporate value through ESG management that strives to understand our society
The world is full of various problems such as environmental pollution and human rights abuses, and efforts to solve these issues are one of the important factors that determine corporate value. We believe that the chain of co-creating social and environmental value together with our partner enterprises through ESG management, and the appreciation that we will receive from our customers and local communities will create a cycle in local economies. The ESG Promotion Group's role is to communicate to every employee why they should be involved in these activities and encourage them to take action. To create a better society together with our stakeholders, we will also focus on improving our corporate image, reducing management risks, and creating new businesses.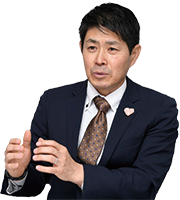 Establishment of the ESG Award, an internal awards program.
As part of strengthening ESG management, we have established materialities and KPIs and set action indicators through 2030. In order to achieve our goals as a united company, we established the ESG Award, an internal system to recognize employees who have performed well. We encourage enthusiastic implementation of ESG activities and are accelerating our efforts.
Recipients of the 2021 ESG Award
Sales Manager, AEON MALL Asahikawa Around Station
Miki Ohnishi
Sales Staff, AEON MALL Iwakionahama
Saori Wakatsuki
Sales Staff, AEON MALL Iwakionahama
Takumi Akiyama
Sales Staff, AEON MALL Atsuta
Sumika Ohhira
Sales Manager, AEON MALL Ogaki
Yasumi Nagasaki
Sales Manager, AEON MALL Hakusan
Hiroki Kihara
Operations Staff, AEON MALL Kusatsu
Mari Otake
Operations Staff, AEON MALL Wakayama
Junki Nakano
Sales Staff, AEON MALL Itamikoya
Mieko Kuroda
Sales Manager, AEON Akashi SC
Masaru Fujikawa
Sales Staff, AEON MALL Okayama
Tatsuya Kurobe
Sales Staff, AEON MALL Fukutsu
Saaya Ito
Sales Staff, AEON MALL Miyazaki
Mituki Ashida
Finance Group, Finance Department
Seiichiro Nagano
Diversity Promotion Group,
Human Resources Department
Chihiro Kawabata
Management Structure
As the consulting body of the President, we have set up the Management Meeting to strengthen the functions of management strategies and make the decision-making process more efficient. In addition, we also aim at strengthening the functions of management supervision through holding meetings of the Board of Directors, chaired by the President, at least once a month.
Corporate Governance Organization Chart
(as of April 2022)

Board of Directors

In order to strengthen the functions of management supervision, the President shall be the chairman of the meeting, and the meeting shall be held at least once a month. Auditors also attend. (Five out of 13 directors are independent directors)

Audit & Supervisory Board

In order to improve the effectiveness and efficiency of auditing, the accounting auditors and the Management Auditing Department which is the internal auditing department will exchange information and opinions with each other every time.
ESG Promotion System Chart

Issue sustainability-linked bond
We issued a sustainability-linked bond with the aim of solving social issues and to considering the environment. The bonds set a target of reforming the electricity used in all malls in Japan in order to achieve zero CO₂ emissions in real terms by the end of FY2025. They also stipulate that if the target is not achieved, an amount equivalent to 0.2% of the issue amount will be donated to public interest foundations such as the AEON Environmental Foundation. We will continue to expand our ESG initiatives and contribute to the realization of a sustainable society.
Wide dissemination of ESG management through corporate bond issuance
We have long promoted fundraising through ESG bonds to help solve environmental and social issues, but by setting more ambitious future goals and issuing Sustainability-linked bonds, the terms of which vary depending on whether or not the company achieves them, we believe we can widely communicate to investors and customers the company's stance toward the realization of a sustainable society, starting at the fundraising stage. Another benefit is that employees can see that each mall's day-to-day efforts related to ESG will support fund-raising, which in turn will lead to the company's growth. By making each one of our employees familiar with ESG management, we hope to work together as a company to achieve our goals and contribute to the promotion of ESG.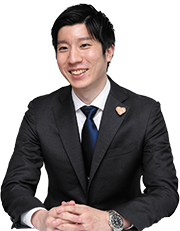 Deepen understanding of human rights and respect individual values
We aim for a society that recognizes diverse values and does not discriminate on the basis of gender or nationality. Each and every person associated with our company respects human rights in conducting our business.
Human Rights Policies, Systems, and Training
AEON's unwavering basic philosophy is "with customers as our starting point, pursue peace, respect for humanity, and contribute to the local society." To honor this philosophy we will comply with all relevant laws and regulations, while dealing with all people honestly and sincerely through proper behavior. The AEON Code of Conduct was enacted in April 2003 on the basis of these values. In September 2014, AEON made clear its stance on human rights and the work environment, producing AEON Human Rights Policy in support of the AEON Code of Conduct. AEON MALL respects human rights by following this philosophy and these policies. The company aspires to create an organization that allows all people, regardless of their gender or nationality, to participate in the development of the company. We strive to create workplaces that enable all employees to perform to the highest level of their abilities. All AEON MALL employees are required to attend an annual human rights training workshop. We also provide employees with a handbook that lists both internal and external help desks. This handbook provides clear information about respect for human rights, prevention of discrimination, and other matters in the context of the AEON MALL employment rules.
Implementation of executive compliance training
In December 2021, we learned from experts and lawyers about the current global human rights situation, examples of corporate risks associated with human rights, and examples of initiatives launched by our business partners, and reaffirmed the importance of human rights and compliance.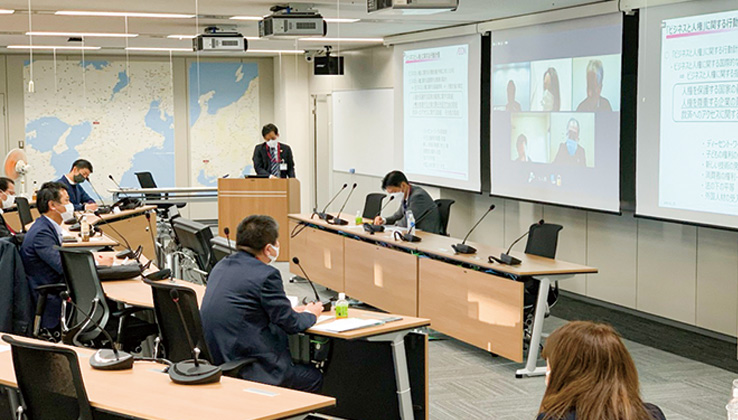 Human rights due diligence
The AEON Human Rights Policy specifies the implementation of human rights due diligence in order to identify the impacts of its corporate activities on human rights and take measures to prevent or mitigate them, which we have actively done since 2020. Aiming to build a system that consistently works to reduce human rights risks and promoting the processes of understanding the actual situation and gap analysis, identification of human rights issues, risk assessment and impact identification, and consideration of mitigation measures. In FY2021, we implemented this throughout our company, and assessments were conducted for our company and upstream suppliers. After implementing the process, we will establish a corrective plan and a PDCA cycle to mitigate human rights risks, and fulfill our corporate responsibility to respect human rights as required by the Guiding Principles on Business and Human Rights formulated by the United Nations.
PDCA cycle for human rights risk mitigation based on human rights due diligence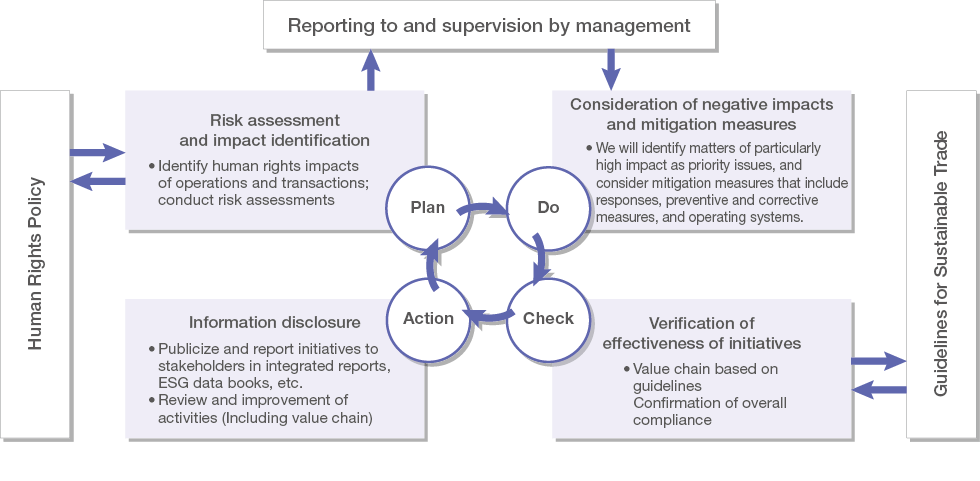 Guidelines for Sustainable Trade
In August 2021, with input from outside experts, we formulated the Guidelines for Sustainable Trade based on the AEON Human Rights Policy and the Aeon Supplier Code of Conduct in order to prevent the occurrence of incidents that could potentially constitute human rights violations and to build a sustainable value chain. Review international norms on human rights and labor and human rights issues in the industry, and identify those items that are particularly important for our business. We will share this information with the Aeon Group and our suppliers and ask them to comply with it. We will also strive to manage and reduce human rights risks in the supply chain by monitoring the status of implementation. For more information on the guidelines, please visit our website.
Guidelines for Sustainable Trade
Laws and regulations
Child labor
Forced labor
Working hours
Wages and benefits
Abuse and
harassment
Discrimination
Freedom of
association and the
right to collective bargaining
Health and safety
The environment
Commercial transactions
Local community
Integrity and transparency
Engagement
Guideline details
Briefing sessions for suppliers to raise awareness of human rights
In December 2021, we held an orientation regarding Business and Human Rights and the Guidelines for Sustainable Trade in an effort to promote understanding of our human rights policy among our construction-related business partners and to promote fair business practices. About 80 companies and 100 people participated online. The event introduced human rights issues that have become an issue in the international community and the responsibilities that companies must fulfill, as well as examples of work environments and human rights violations that have occurred at construction sites. As a business partner, we will continue to work together with our suppliers on risk reduction.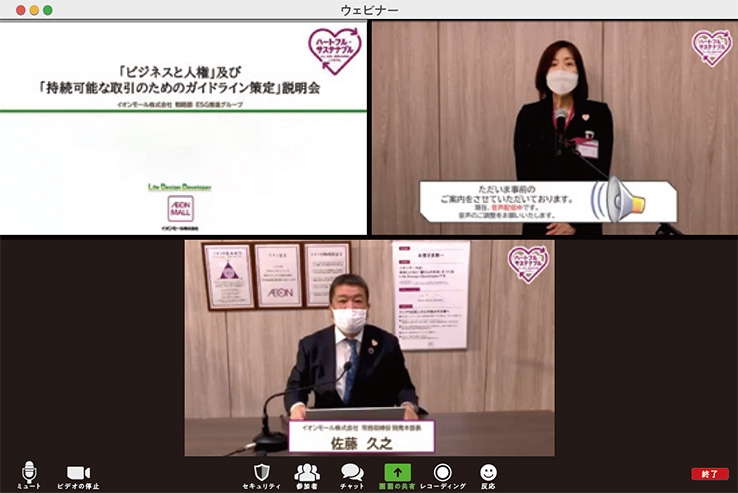 Results of the questionnaire administered after the briefing (72 respondents)

We confirmed that many of our suppliers are managing human rights risks and preventing problems from occurring.
Business and Human Rights
Until now, my own perception of human rights had been that it referred to harassment and the employment environment. In the course of promoting business and human rights in the ESG Promotion Group since FY2021, I have learned that human rights issues, including those in the supply chain, are now regarded as important international subjects , and that the right to live freely as a human being, which I had taken for granted, is now being violated, including for children. As a company, of course, but also as a mother with a child, I feel the need to take appropriate action. We are promoting initiatives based on the National Action Plan on Business and Human Rights. Since the content of the project relates to the entire company, we believe it is important to implement the project by gathering knowledge from relevant departments while also seeking the opinions of experts. In addition, we hold orientations for our business partners, and in addition to helping them understand the content, we would like to serve as a base for disseminating information by introducing our own activities as well as case studies done by our business partners, and promote our initiatives together with our partner enterprises.