Sustainability
SDGs Topics
Hold SDGs seminars targeted at all employees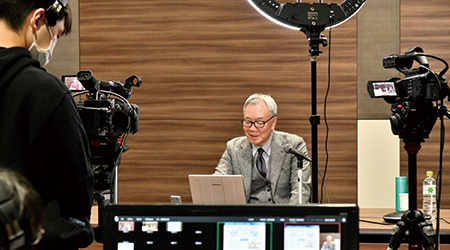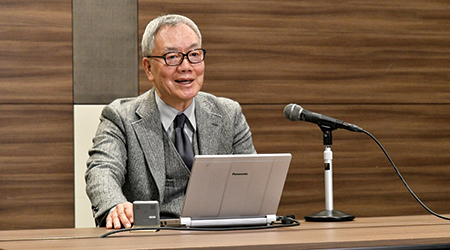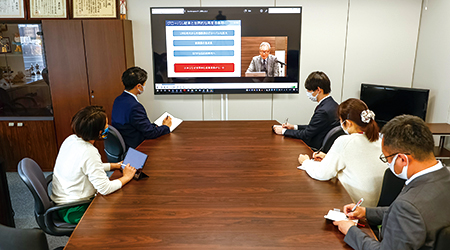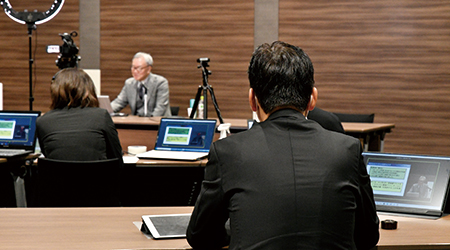 In January 2021, we held a seminar targeted at all employees on the theme of "The historical significance of SDGs and the requirements for companies ~ become a company selected by the future through SDGs management ~." We invited the representative director of General Incorporated Association Chubu SDGs Promotion Center, Mr. Shiro Tonari, to deliver a lecture at the AEON Hall of AEON MALL Makuhari New City (Chiba Prefecture) and live-streamed the lecture, which was viewed online by employees in Japan, China, and the ASEAN region. Many employees asked questions during the lecture, and it was a great opportunity for all employees of the Company to further deepen their understanding of the SDGs and to rethink how they can incorporate the SDGs into their own work.
Use the awareness of SDGs to complete daily work
SDGs should not be dealt with separately from usual business activities. Companies are required to focus on the realization of a sustainable society and carry out their business from the perspective of SDGs. Our Company organized this seminar with the goal of providing various values to customers and local communities amid shopping mall developing and operating businesses and with the purpose of promoting the understanding of SDGs of all Company employees. We hope that AEON MALL appears in the ordinary daily life that customers spend with family and friends, and that AEON MALL is a place allowing customers to spend meaningful time through various experiences such as shopping or dining. This is the ideal form of a shopping mall that we are pursuing. If employees only act in accordance with the manual, we will not be able to achieve this goal smoothly. Because different countries or regions have different requirements for the functions of shopping malls, it is most important that everyone judges what to do according to the situations and then take actions based on the concept of "Customer First." Through this seminar, I expect all employees to acquire knowledge that will become the basis for their thinking, and understand the thoughts behind the ideas and sublimate them into action.